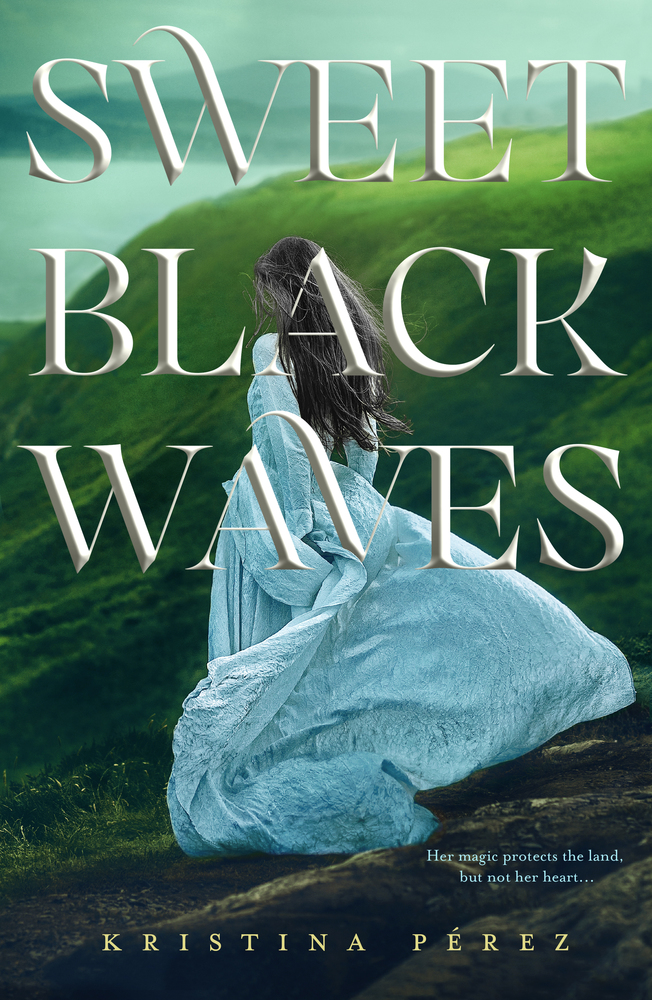 Hardcover Release date: June 5th, 2018
Paperback Release date: August 27th, 2019
Publisher: Imprint/Macmillan
Add to Goodreads
Two proud kingdoms stand on opposite shores, with only a bloody history between them.
As best friend and lady-in-waiting to the princess, Branwen is guided by two principles: devotion to her homeland and hatred for the raiders who killed her parents. When she unknowingly saves the life of her enemy, he awakens her ancient healing magic and opens her heart.
Branwen begins to dream of peace, but the princess she serves is not so easily convinced. Fighting for what's right, even as her powers grow beyond her control, will set Branwen against both her closet confidant and the only man she's ever loved.
Inspired by the star-crossed tale of Tristan and Eseult, this is the story of the legend's true heroine: Branwen. For fans of Graceling and The Mists of Avalon, this is the first book of a lush fantasy trilogy about warring countries, family secrets, and forbidden romance.
Praise for SWEET BLACK WAVES:

"Fantasy, family secrets, and forbidden romance, oh my!" — Teen Vogue

"Kristina Pérez's writing is evocative and immersive…inventive and intriguing. Bring on the sequel!" – Tor.com

"Set sail on a swashbuckling adventure that is lush with magic, pirates, bravery, kingdoms, love, and faith…Give to fans of Kristin Cashore's Graceling and Jessica Leake's Beyond a Darkened Shore." — School Library Journal

"Fans of Joan Wolf's Dark Ages of Britain trilogy and Tessa Gratton's The Queens of Innis Lear will enjoy this dreamy tale, which is carried along with vibrant descriptions and intense emotion."- RT Reviews

"A tempestuous fantasy debut… the female characters are vivid, powerful, and passionate…a thrilling roller coaster." – Kirkus Reviews

"Pérez is at her best…profound." – Booklist

"Pérez's characters are complex, and the bond authentic…Pérez closes with a devastating cliff-hanger that will leave readers eager for a sequel."— Publishers Weekly

"Star-crossed love, tested loyalties, and magic that binds and burns––SWEET BLACK WAVES gripped me all the way to the shocking ending."
–– Heidi Heilig, author of THE GIRL FROM EVERYWHERE

"I was swept along by this dazzling debut. SWEET BLACK WAVES is an enchanting story of fierce friendship and dangerous love. I adored sinking into the depths of this beautiful and complex story and I am thrilled that there is more to come. Moody and stormy with a hint of magic, Kristina Pérez has written a book that whispers the sound of the ocean as you turn each page."
–– Alice Broadway, author of the INK trilogy

"Sail away to romance and wild magic and chivalrous tournaments in this retelling of Tristan and Iseult. SWEET BLACK WAVES is intense, swoon worthy, and smart. Kristina Pérez trained as a medieval historian and linguist, and it shows – the worldbuilding is utterly convincing. But her imagination pushes further, into caves with magic cauldrons, and doldrum seas, where something nasty might crawl out of the those sweet black waves, bent on revenge."
–– Vic James, author of GILDED CAGE