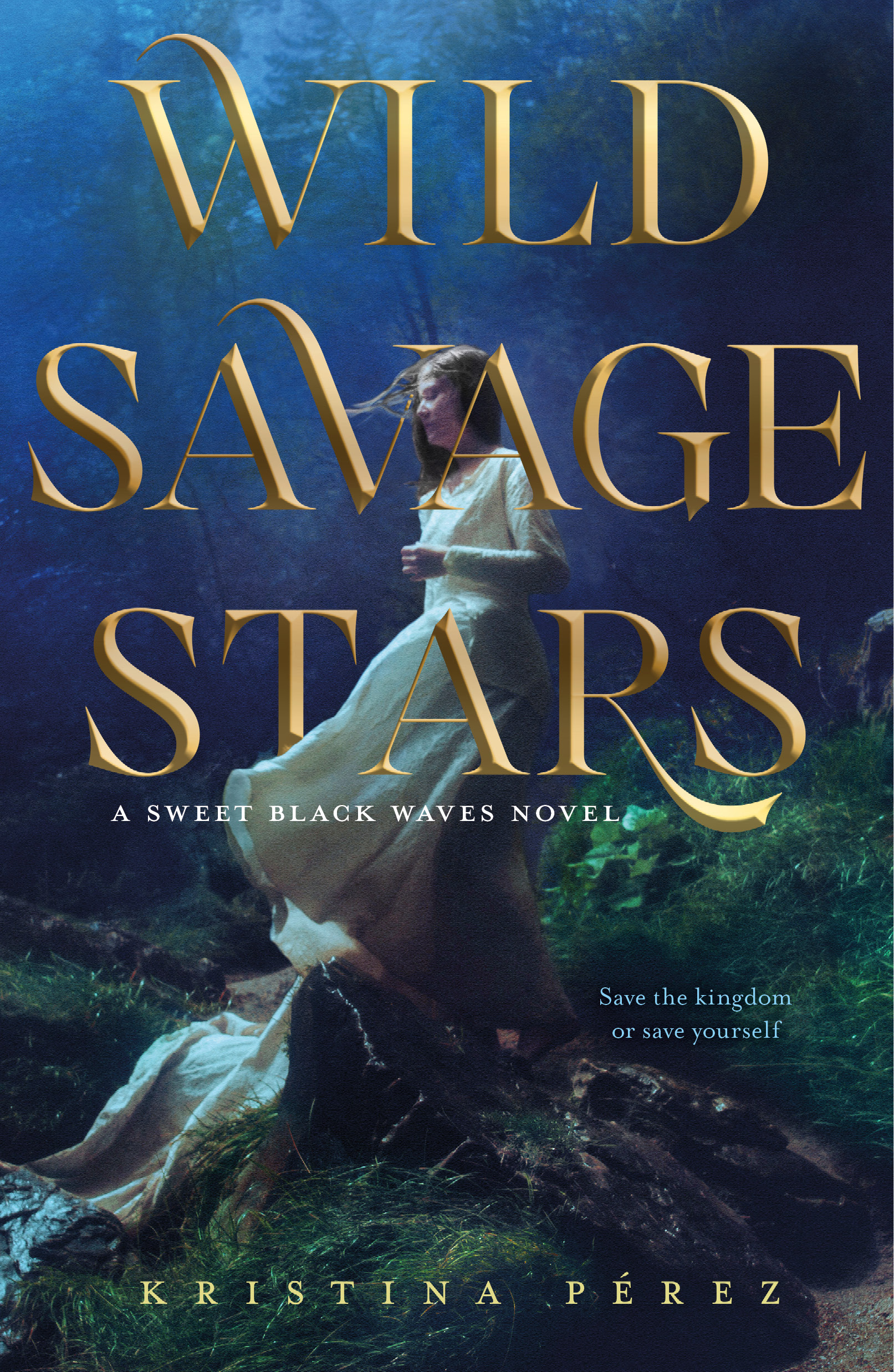 Release date: August 27th, 2019
Publisher: Imprint/Macmillan
Branwen has a secret powerful enough to destroy two kingdoms.
Her ancient magic caused a terrible betrayal by both her best friend, the princess Essy, and her first love, Tristan. Now this same magic is changing Branwen, growing ever stranger and darker. Adrift in a rival court, she must hide the truth from the enemy king by protecting the lovers who broke her heart.
Not everyone wants the alliance with Branwen's kingdom to succeed—peace is balanced on a knife's edge, and her only chance is to embrace the darkness within…

Praise for WILD SAVAGE STARS:

"Come for the torrid romance, stay for the dramatic intrigue and fierce feminism." ––Kirkus Reviews

"With a glossary and notes on language, names, and worldbuilding, Pérez has clearly worked hard to build a historically based world, but scholarship takes a backseat to style in this blend of genres that will attract readers of romantic historical fiction." ––Booklist

"In WILD SAVAGE STARS, Pérez truly makes the Tristan and Eseult myth her own. The tale twists into unexpected shapes thanks to its unpredictable heroine, Branwen, and her desire to set right her mistakes. This is a powerful story of one woman pitching herself against fate and the gods, forcing us to ask whether magic can be stronger than the bonds of family. I can't wait to see where Branwen's choices take her next." ––Lucy Hounsom, author of the The Worldmaker trilogy

"Wild Savage Stars made me fall in love with this series even more deeply and I'll be anxiously awaiting the third book" –– Novel Novice

"Wild Savage Stars is easily one of my favorite reads of the year so far. Kristina Pérez is cementing herself a place on my favorites shelf. With the beautiful writing, emotional story-telling, and excellent characters, I highly recommend this series to anyone who's a fan of fantasy." –– Novel Knight

"The ending of this book absolutely broke my soul! I don't know how I'm expected to make it another year until book three, but I guess I'll find a way. I can't say much more without spoilers, but if you enjoyed Sweet Black Waves you'll definitely want to get your hands on Wild Savage Stars immediately!" – Cornerfolds Reviews